Coco: I still haven't tried to make this yet but I love Okra and I love cookies.. what could go wrong?

Cupcake Project | April 5, 2011 by Stef
Ingredients
Yield: 12 large cookies
1 C all-purpose flour
1/2 tsp baking powder
1/2 tsp baking soda
1/4 tsp salt
1/4 tsp ground ginger
1 tsp ground fennel
1/2 C unsalted butter room temperature
1/2 cup dark or light brown sugar packed
1/4 cup granulated sugar

1/2 tsp vanilla
1 1 arge egg
1 cup oats old fashioned or quick (not instant)
3/4 cup pulverized raw okra (okra that's been chopped and food processed so it looks like chunky guacamole – I pulverized part of a defrosted bag of frozen okra)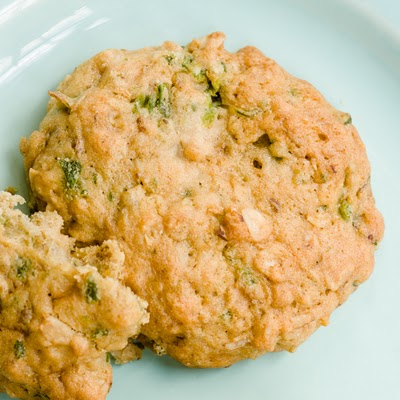 Instructions
Preheat oven to 350 F.
In a small bowl, thoroughly mix together the flour, baking powder, baking soda, salt, ginger, and fennel. Set aside.
In a large bowl, beat the butter and both sugars until creamy.
Beat in vanilla and egg.
Slowly mix in the flour mixture until just combined.
Fold in the oats and okra.
Scoop approximately 1/4 cup balls of batter onto a Silpat or parchment-lined cookie sheet.
Place 6 balls to a sheet and bake one sheet at a time on the center rack for 18 minutes.